LEAF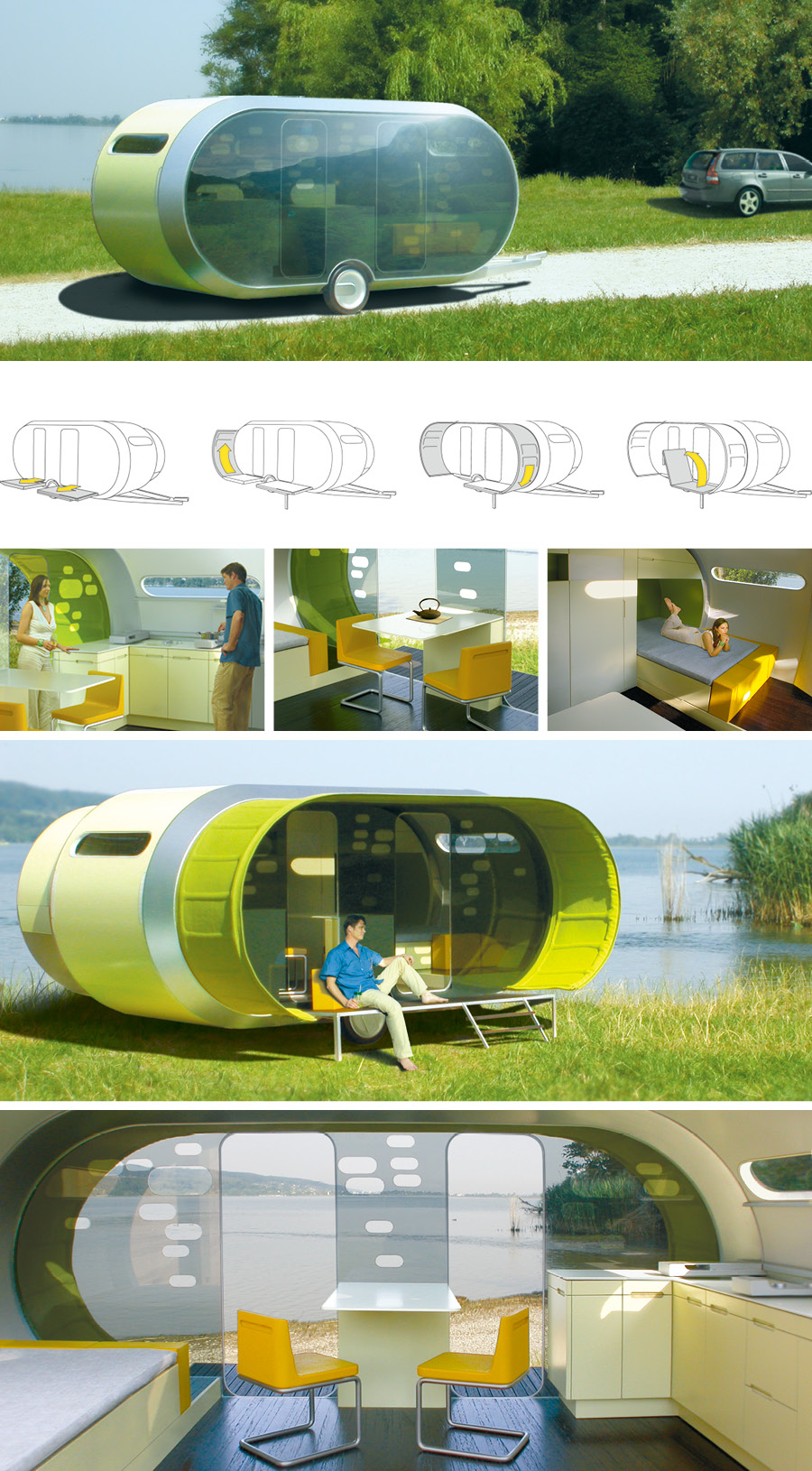 INFORMATION ー
LEAF is a mobile accommodation unit for two persons designed to provides an intense and sofar unexperinced outdoor experience.
When sliding out the backboard, a generous interior is revealed, in which a kitchen, a dining corner and the sleeping area are interleaved. The washroom and multiple storage spaces are located in the backboard. The fully-equipped kitchen and the two relocatable gas stove sets create a new cooking experience.
The double bed has two hard pillows that can be used as bed stand when sleeping and, during the daytime, they become individually placeable sofa-bed leans.
The sunblind and the terrace can both be extracted out of the side of the caravan, creating an additional relaxing space while merging in- and outdoor. A reflecting foil on the glass wall is a warranty for privacy inside the caravan. However, if desired, the small openings in the foil still allow for a restricted insight from outside the caravan. Moreover, they create nice light and shadow patterns in the living space.
CREDITS ー
Project: Degree work, University of Art Zurich
Team member: Christian Eisenegger
Supervisor: Herbert Pauser
Year: 2005