ryoten / Japanese Umbrella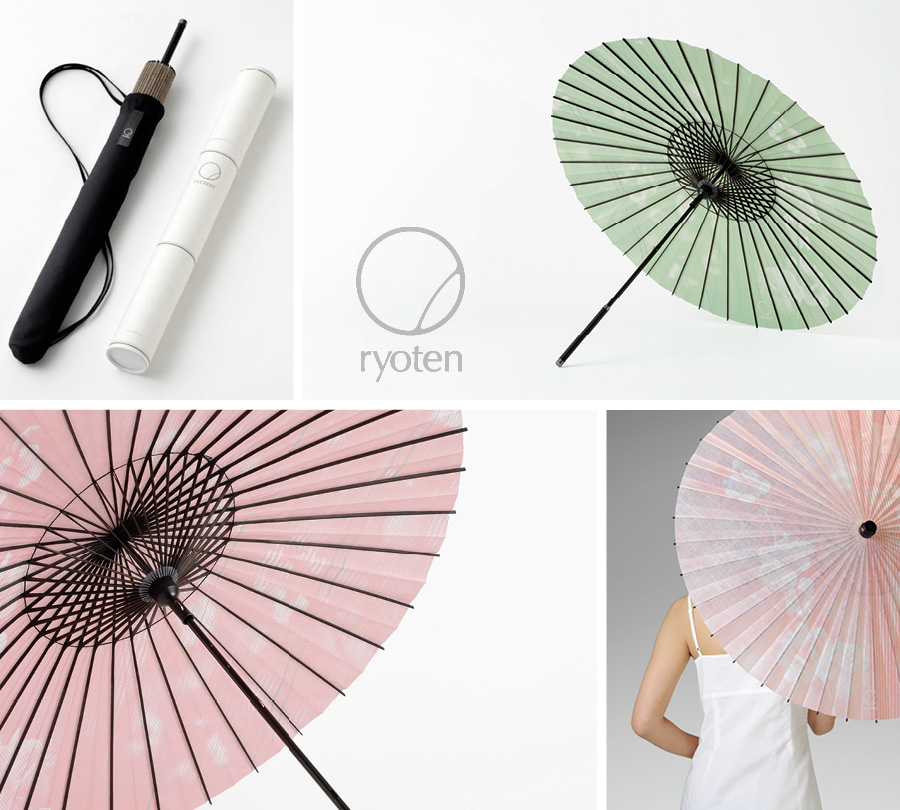 INFORMATION ー
Traditional Japanese umbrellas, known as "wagasa", were first introduced during the 6th century. At the peak of their popularity, there used to be more than a dozen wagasa manufacturers producing over 20 million umbrellas per year nationwide.
Hiyoshiya, the only surviving umbrella maker in Kyoto with over 100 years of history teamed up with silent to create "ryoten".
Ryoten is a new generation of umbrella combining traditional craftsmanship, technology and ecological materials. The bioplastic waterproof canopy mounted onto bamboo ribbing features UV-cut performance, and with its retractable shaft, creates a compact and smart device for today's lifestyle.
CREDITS ー
Client: Hiyoshiya Co., Ltd.
Project: Japanese umbrella "ryoten" /  brand direction
Year: 2013
MORE ー
www.ryoten.net
www.wagasa.com